HEARING IMPLANTS
Middle Ear Implant
Middle ear implants are suitable for people who would benefit from amplification but, for some reason, cannot wear conventional hearing aids. Middle ear implants leave the ear canal free, thereby preventing ear infections which might be experienced by some hearing aid users. This type of implant is used for the treatment of mild to more severe cases of sensorineural hearing loss, and for the treatment of conductive or mixed hearing loss. It consists of two parts: an externally worn audio processor and an implant which is placed under the skin behind the ear.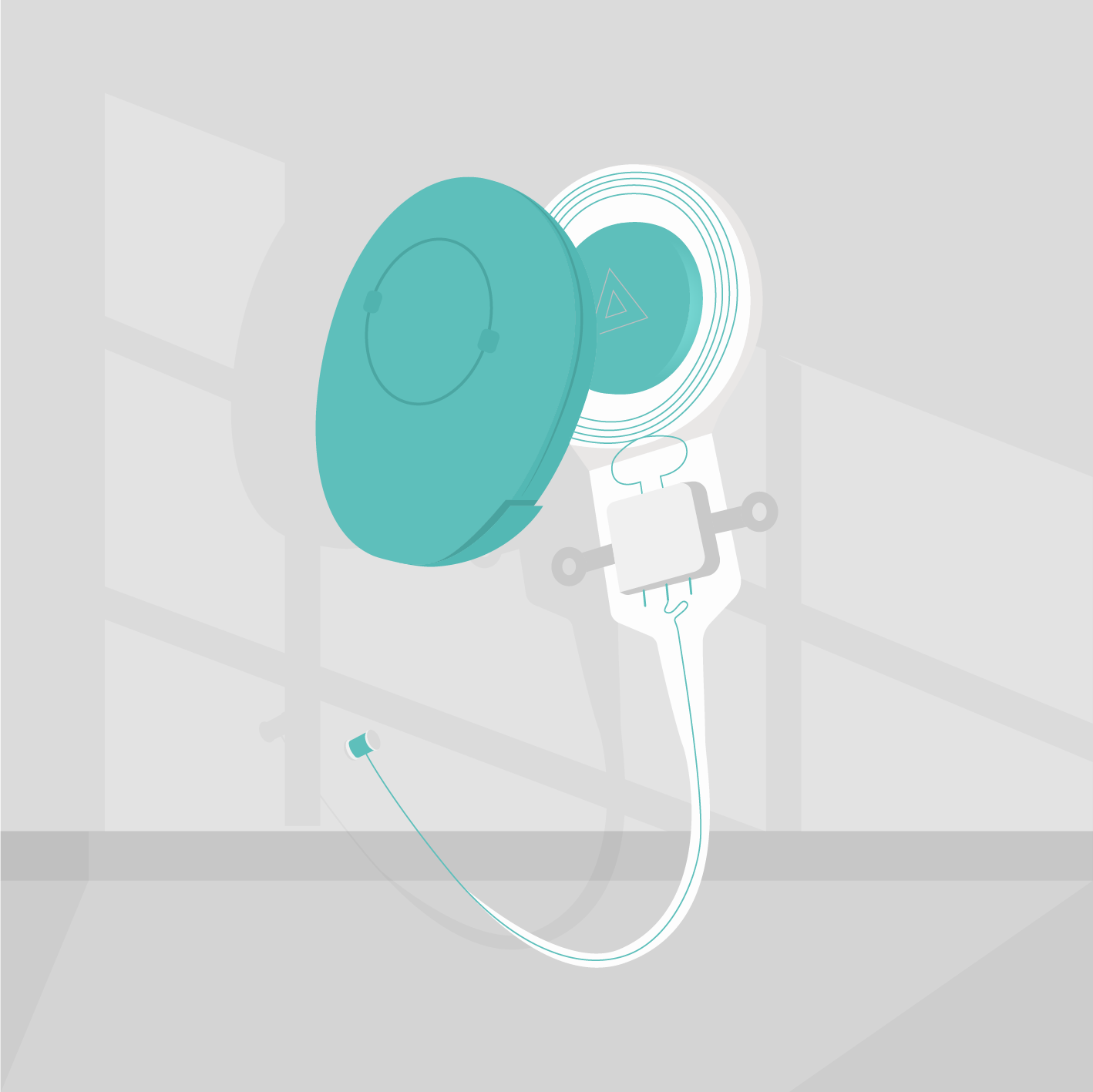 Middle Ear Implant System recommendations
Based on the experience of our users, we recomend the MED-EL VIBRANT SOUNDBRIDGE middle ear implant which comes together with the cutting-edge SAMBA 2 audio processor.
Choosing the right Middle Ear Implant
There are many reasons why one should think about a middle ear implant as a possible solution in the case of hearing loss. We made a list of the most important points to consider below:
Read fascinating stories
about middle ear implants!
The results with hearing implants and with conventional hearing aids are constantly improving and the limits of use of these different systems are in a constant change.

Unilaterally deaf professor supervises further development for hearing systems While university professor Dr.Florian

Hearing loss can make a lasting impact on the quality of life and even trigger depression. Adequate hearing aids or hearing implants can help and counteract this. A recent study from the UK shows even a previously unknown economic correlation.

On the last day of the Austrian ENT Congress, in September 2021 in Innsbruck, the focus was on the medium-term and distant future of hearing rehabilitation.

Dr. Ruth Zöhrer studied medicine and has a PhD in biology. Today, she is involved in studies that measure, among other things, how hearing implants affect the quality of life of the CI users.

In September, the first robot-assisted cochlear implantation in the German-speaking area took place in Vienna.

A 7-year old Jakob Ratz is an enthusiastic sportsman, who also enjoys going to school. His BONEBRIDGE ensures that he is fully involved in both situations.

For over 30 years, MED-EL is an internationally renowned example of synthesis of research and development in medical technology. A new compendium provides an exciting overview of the most important research areas of the company.

A new speech processor - the SAMBA 2 has been available for users of the VIBRANT SOUNDBRIDGE and BONEBRIDGE implants since last year. Musician and dad Moritz Scharf has tried out the processor and is thrilled.

For the first hearing training, it is often enough to use everyday sounds and child´s body as a sound source, rather than instruments or toys.

Every hearing implant user should inform the medical team before the MRI about the type of implant, as this gives enough time for proper preparation.

Why reading is important for children with hearing implants. Acquiring written language paves the way for affected children to read.

People with hearing implants often need help when they are in the hospital or in nursing home. Find out more on early and good preparation.

Knowledge and good education are very important for people with hearing implants for a better life success.

Austrian company MED-EL proudly presents many innovations in hearing implants as well as their use for customers.

MED-EL became the first manufacturer of hearing implants in the world to be certified according to the new EU medical products regulations in March 2020.

SAMBA 2 learns independently what settings you prefer in various hearing situations and sets itself automatically to them.

It is not just cognitive or emotional impairments that can influence the development of social skills, hearing ability also plays a part in that.

Many hearing-impaired people use lip-reading for communication - the obligatory mouth and nose masks are a barrier.

The ability to hear with both ears is a duplication with a back-up. Users expect their implant to be reliable and safe - bilateral users expect that twice as much.

Our second ear is more than just a backup for our hearing: it significantly facilitates our everyday life. This is why experts call for hearing restoration in both ears.

For people with single-sided deafness various hearing solutions are available. The results from a study of the Upper Austrian Hospital Wels-Grieskirchen may help you make a choice.