MDR Certification for MED-EL
MED-EL became the first manufacturer of hearing implants in the world to be certified according to the new EU medical products regulations in March 2020. The stricter requirements are intended to protect public health and safety and will be mandatory for all manufacturers of medical products in the EU from 2024.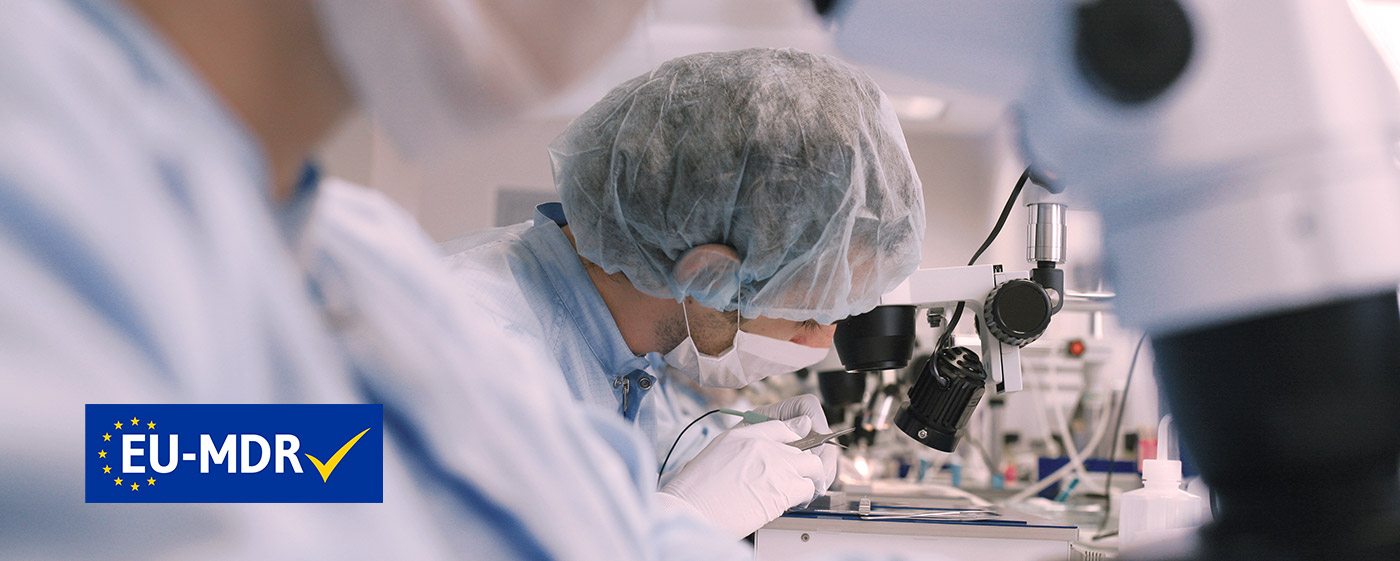 "In the past, there were always concerns in this sector that it would not be possible to implement the regulations on time", explains DI Ewald Thurner, Area Manager MED-EL Austria. "But MED-EL shows once again that as a world-leading provider of complete solution of implanted hearing aids – made in Austria – we are also pioneers in matters of regulations. Both availability and security of medical products in the EU are absolutely guaranteed through MED-EL´s pioneering work."
MED-EL had already determined in 2016 to be one of the first manufacturers to implement the guidelines of the Medical Device Regulation. By doing that, MED-EL became an "Early Adopter" and guaranteed patients even more transparency and safety long before the end of the transition period to 2024.
The Medical Device Regulation (MDR)1 classes products into four main categories: invasive, non- invasive, active and special regulations, within which there are in turn risk classes. Hearing implants are products in class III and are in the highest risk category, for which the strictest safety regulations apply. Along with the hearing implants themselves, MED-EL also develops, produces and sells other products, like re-usable Class 1 surgical instruments or the ADHEAR hearing system that needs no operation.[1]
Concrete Changes Due to the New Medical Products Guidelines
"As a manufacturer of active implanted devices, MED-EL has always been subject to the highest level of controls and has always manufactured devices to the highest standard. The design of our devices doesn't need to be changed to comply with the new regulations", says Thurner. What applies more are the requirements for example clinical tests and evaluations, observation and reporting system for medical products and market supervision.
New stipulations for transparency and traceability were also introduced. For example, a UDI system has been installed: a 'Unique Device Identification System', with which every individual example of a product can be tracked and traced.
Another important aspect is the setting up of the European database EUDAMED. This database for medical products is intended to increase transparency in general, and access to information made easier for the public and for medical professionals. The first of six modules of the database should be complete as soon as the end of this year, and two more should follow by May 2021.[2]
MDR Certification – The Next Step Towards Safety and Quality
Since its foundation about 40 years ago, MED-EL has pledged itself to producing safe and effective products to the highest standards. Following the MDR certification of the company itself, the individual products can now also be certified. This ensures that all current products in Europe will be available without interruption after 2024 as well. New products will meet all the requirements of the MDR from their introduction into the market.
Elizabeth Gföller is Corporate Director for Regulatory Affairs at MED-EL and summarises: "The MDR certification is absolutely important for our company. Thanks to extraordinary joint efforts, we have achieved this aim long before the end of the deadline. Having received the MDR certification, we can now continue our mission to rectify hearing loss and manufacture leading hearing solutions for patients and doctors which comply with the strict new standards."
[1] MED-EL is currently even developing a special aerosol as part of the corona research. It should be sprayed over a head set and fight bacteria and viruses and so protect the wearer of the headset.
[2] https://ec.europa.eu/health/md_eudamed/overview_en 2020-08-05