A cochlear implant manufacturer from Austria
For over 30 years, MED-EL is an internationally renowned example of synthesis of research and development in medical technology. A new compendium provides an exciting overview of the most important research areas of the company.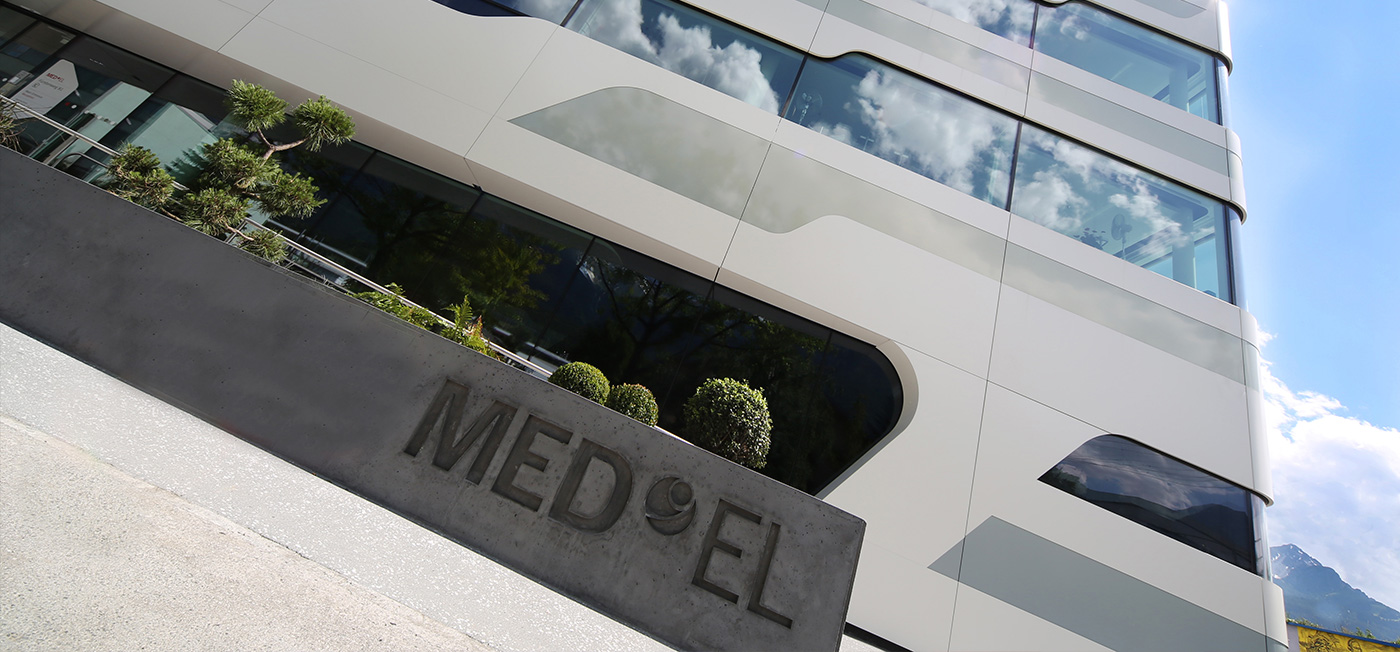 Translational research in medicine marks the transition between basic research and clinical application of research results and, vice versa, the transfer of clinical questions to science. This transition is best described with the slogan "From bench to bedside".
The term "translational research" is often associated with global corporations and university research centers. The company MED-EL from Innsbruck proves that Austrian capacities are among the best in this field. As early as 1975, scientists Ingeborg and Erwin Hochmair, both at the Vienna University of Technology at the time, laid the foundation for a product that has helped thousands of people to hear again: the cochlear implant. In 1990, DI Dr. Ingeborg Hochmair together with her husband Prof. Dr. Erwin Hochmair founded MED-EL in Innsbruck, Austria, and has since been managing director and head of development of the family-owned company. Today, the company has more than 2,200 employees in 30 offices worldwide and offers a growing range of hearing implants and systems, as well as other products for stimulating the neural system.
MED-EL continues to invest a significant part of its annual revenue in research and development – around 15 to 20 percent.
A medical problem with scientific answer
Deafness and profound hearing loss affect the quality of life, communication ability and, therefore, the social participation of the affected. But conventional hearing aids cannot provide sufficient help for everyone with a hearing problem. And this is exactly where MED-EL's philosophy comes in. The Austrian company wants to overcome hearing loss as a communication barrier. To achieve this, it has developed a diverse range of implantable and implant-free hearing solutions: from cochlear implants, to active middle ear implants, Electric Acoustic Stimulation (EAS) systems, a brainstem implant, implantable and implant-free bone conduction systems and, most recently, a selection of passive middle ear implants.
Except for the company´s most recent product – passive middle ear implants, all systems also include an externally worn audio processor that can visually resemble a conventional hearing aid, while the inner parts hold the latest scientific findings. Affected people in 124 countries benefit from this so far.
Ongoing translational science in Austria
Hearing implants and hearing systems from Austria enable hearing-impaired patients from more than 3,000 clinics worldwide to participate in auditive parts of social life again. Over 95 percent of the implants are being exported. In Austria, there are as many as 15 clinics for implantation. The success the implants bring are impressive. Nevertheless, even after 30 years, the potential for cooperation between scientific research and commercial development to improve hearing is far from exhausted. Current challenges include the following: implants tailored to the individual needs, the combination of implants with the pharmaceutical substances to optimize hearing results, and completely implantable systems. A parallel research is being conducted on robotic implantation, as well as implants to support other neural functions.
MED-EL's ongoing innovations are based on the close interdisciplinary collaboration of highly qualified researchers and developers, as well as on the participation in numerous scientific EU programs and project collaborations with more than 100 research institutions worldwide.
---
To mark 30 years of translational science on good hearing, an English-language compendium on the subject was published in the renowned journal Acta Oto-Laryngologica this year. It presents the well-known success story of cochlear implants and their areas of application, but also provides an insight into five current areas of research and development related to the inner ear implant. The compendium can also be read online at DOI: 10.1080/00016489.2021.1918393.