A continuous commitment to hearing implant safety and reliability
The ability to hear with both ears is a duplication with a back-up. Users expect their implant to be reliable and safe – bilateral users expect that twice as much.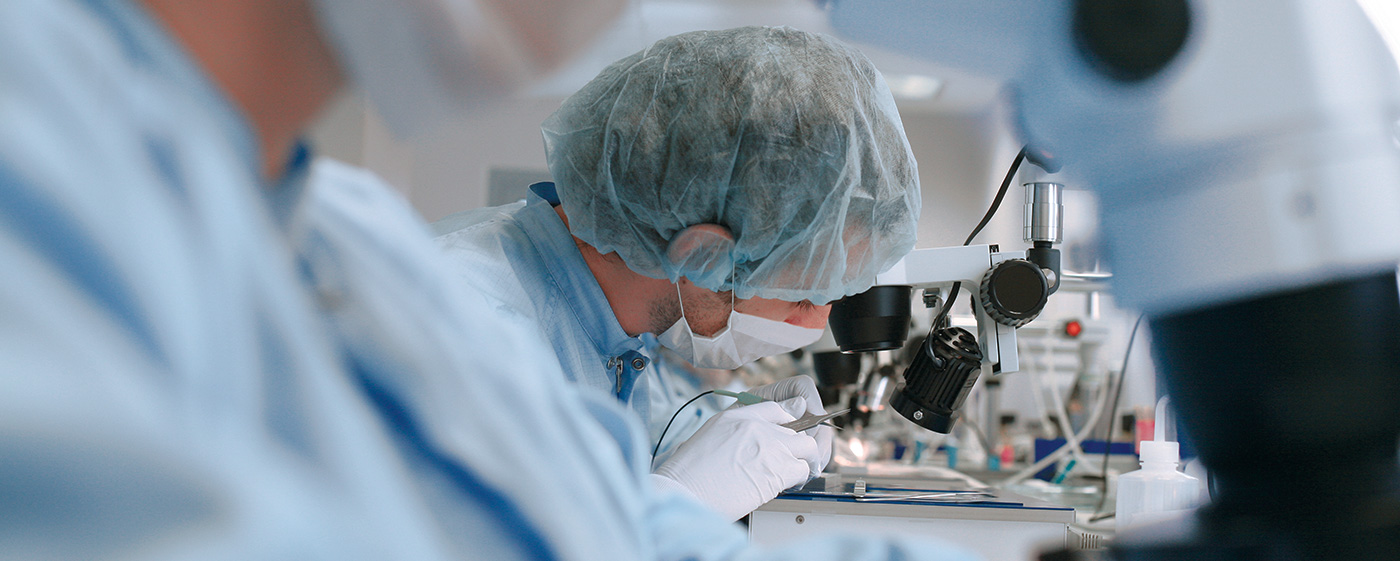 The discussion on the safety of hearing implants recurs every year. Around 500,000 different medical products are implanted in Austria to enhance patients' quality of life. Medical implants focus on patient safety. These implants need to be recertified regularly.
2019 saw a scandal involving American manufacturer Medtronic, as they were accused of irregularities and thought to have unsolved problems with their pacemakers and insulin pumps.
Approvals in Europe and the USA
The European Medical Device Regulation categorizes medical products into four groups: Group I includes dressings, group IIb comprises products such as infusion sets, contact lens fluids or condoms. Hearing implants belong to group III. Whether the electrode length is changed, a contact added or removed, new material used or just a new software update is introduced – every minor change of the implant requires a new certificate. However, approval processes may take months, because the safety of users comes first.
Approvals in Europe are independent of those in the USA. Introducing a new implant type often requires additional comprehensive and rigorous studies. This might delay market introduction of new products, but it is the only way to ensure safety and security for users.
Transparent and Reliable
Austrian manufacturer MED-EL is committed to their users' justified wish for hearing implant security and reliability. Every single one of their handmade implants is designed to offer long-term safety and reliability. Moreover, the company has published its current reliability data for both implants and audio processors for many years. It is easily accessible for everybody on the manufacturer's website.
Reliability data are full of technical information and may be difficult to understand. Still, some manufacturers only publish chosen data from the numerous statistics to present themselves in the best possible light. In contrast, MED-EL includes every single problem with an implant into its reliability statistics. When, for example, an implant was damaged after a road accident or after an illness, these cases are also calculated in the data.
Just in case…
If, despite all safety measures, a problems occur, which may stem from the implant or may affect the implant, e.g. malfunctions or a medical problem, law requires an official report within a couple of hours.  These reports are collected in central databases in Europe and the USA and are publicly accessible. Every country has their own national authority which coordinates these data. All manufacturers have a small number of implants that fail and need to be explanted. In recent years, both the Australian implant manufacturer Cochlear as well as Advanced Bionics/Sonova, whose implants are made in the USA, faced several product recalls due to failures, the last one in early 2020. Some users of these companies tackled the problem head-on and demanded to be reimplanted even if their implant had not yet failed.
"For almost 30 years, we have proudly made all MED-EL cochlear implants right here at our headquarters in Innsbruck, Austria", MED-EL states on their website. A quality check proves the Austrian manufacturer's strategy right. In 2006, MED-EL launched their first titanium implant. Comparing the reliability of cochlear implants across all manufacturers during this period shows an outstanding reliability for MED-EL implants.
Hearing implant safety – for everything that life brings
Users want their hearing implant to be reliable and safe not only in normal daily life, but for everything that life brings, including medical examinations and treatments. This is why cochlear implant manufacturers take every effort to make their devices compatible with MRI scans which are becoming standard of care increasingly. Here, again, MED-EL demonstrates a clear advantage: MED-EL's SYNCHRONY implant is the first CI to allow users a risk free MRI scan at 3 Tesla without the need to surgically remove the internal magnet beforehand.
After this revolutionary development of expanded MRI compatibility, a number of unpleasant side-effects for CI users undergoing MRI scans have become a thing of the past: No surgery prior to the examination, no pain during MRI and no interruption of hearing until the magnet can be placed back again.
The MRI machine's magnetic field may produce hearing impressions even without the audio processor on, but these will not be painfully loud. Furthermore, the magnetic field will not have any other negative impact on the implant. A Korean study investigated the safety of MRI examinations for cochlear implant users: While cochlear implant users of other manufacturers may be subject to discomfort, MED-EL users can have effortless MRI examinations without any problems.[1] Please read important information on MRI examinations with cochlear implants on the MED-EL website.
Innovation is important. So is honesty.
Not long ago a large cochlear implant manufacturer had to withdraw their MR compatibility claims for CI systems that were already implanted. This presents a double risk: It is unsure whether this information really reaches the user, whether the user forwards this deviation from the manual to the medical staff and how strongly MRI compatibility influenced the candidate in choosing this manufacturer's device.
Austrian manufacturer MED-EL took a different approach here. Although all MED-EL cochlear implants have been MRI compatible for up to 1.5 Tesla since 1994, with the current SYNCHRONY being compatible up to 3 Tesla, individual medical clarification was requested for many years prior to the MRI scan. Only after decades without complications, MED-EL's Quality Assurance decided to release MRI scans for MED-EL CI users, provided the medical staff observed all required MRI safety measures. The corresponding guidelines are available in manuals, info flyers and on the website.
Quality first
Some companies are proud of their broad product portfolio, ranging from tweezers to pacemaker, or proud of the increasing gains for their shareholders. MED-EL prefers to focus on hearing implants for different types and degrees of hearing loss. Moreover, the company invests a large percentage of their turnover into research and development to make their devices even safer. "Reliability to us is not a percentage on an earnings report for investors", the company states on their website. When you choose MED-EL, we understand you are putting your trust in our hands, so we make sure we are always there for you.
GOOD TO KNOW

Transparent overview of MED-EL implant reliability: https://www.medel.com/hearing-solutions/cochlear-implants/reliability

Information on MRI examinations and further medical treatments with hearing implants:
online overview on https://www.medel.com/important-safety-information

Info flyers are available for download on the MED-EL website.

Read more on MED-EL MDR Certification
---
[1] Kim et al., Adverse Events and Discomfort During Magnetic Resonance Imaging in Cochlear Implant Recipients, JAMA Otolaryngol Head Neck Surg. doi:10.1001/jamaoto.2014.2926