Communication challenges for CI users in times of corona
The corona pandemic has made demands on all of us: work, school, social life – for weeks, everything has been happening at a distance. But what is life at a distance actually like for people with hearing impairments?
Carmen Kronawettleitner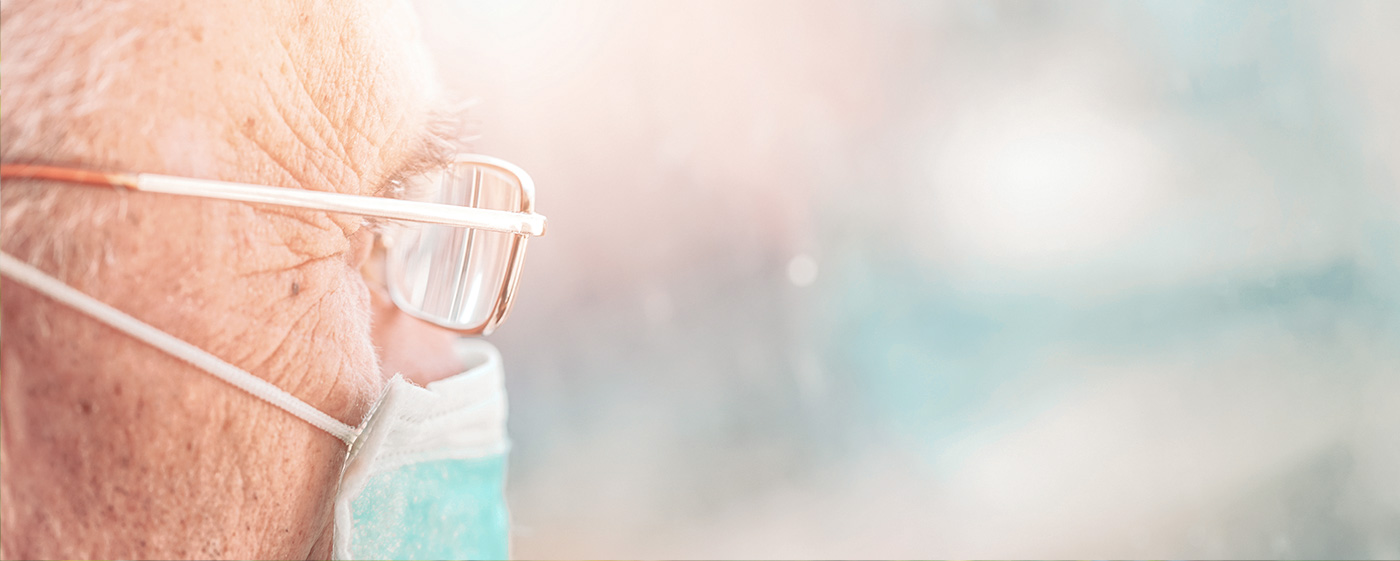 For young and old alike – the tiny coronavirus has had a great impact on all our lives. Officially known as SARS-CoV-2 or Covid-19, it affects not just our everyday life, but also our daily communication. In many areas of life, maintaining a distance means we must rely on our eyes and ears. Video conferences or, in case that the internet does offer much, telephone conferences, as well as our communication in "real" life, are now wrapped up in masks. This situation is far from ideal for many people, but especially for all those who only have restricted hearing.
Kant at First Hand
Family meetings, yoga lessons, music lessons: just like work and school, all leisure activities are being moved onto the internet. Zoom, Skype and all the other online meeting platforms that have been so busy since March, are enjoying great popularity as a virtual meeting point. However, the much-vaunted technology does not always do what is hoped of it. And so in "corona-times", even people who have never had to deal with hearing difficulties are seeing the importance of hearing.
Imagine the following scenario: an online birthday party is planned. Finally seeing the family again, even if only virtually. Anticipation of the celebrations via the internet grows. The party begins. But then the realisation of the birthday boy or girl who is over-challenged by the technology – "I am in the meeting room! I can see you! But I can't see you." After several vain attempts to activate the audio function on the PC or mobile device, the birthday boy or girl gives up, disappointed by the technology and leaves the virtual part waving inaudibly. That is what a damp squib birthday party looks like in corona times.
And now imagine the same scene again. Only now, the birthday boy or girl realises something different- "I am in the meeting room! I can hear you but I can't see you." After several attempts to activate the video function, the start of the evening shrugs and says, "my video isn't working but that doesn't matter. My hair is a mess anyway. The main thing is, we can hear each other." After an hour's chat and singing happy birthday song, the group says its farewells, happy to hear each other again.
This is when Kant's famous quote, "not being able to see separates you from things. Not being able to hear separates you from people" becomes an experienced reality for normally hearing people too.
Hearing at the Distance: the Advantage of Lip Reading
13-year-old Melanie knows the scenario of the sound that doesn't work from her own experience. She attends class 4 of a media and information technology media school in the Waldviertel area of Lower Austria, in which classes are only taking place online. Since mid-March, lessons have been taking place online via the MS Teams platform. When the sound suddenly failed during an online lesson and the teacher could only be seen, Melanie had no problems understanding. She has had two cochlear implants fitted since she was 10 months old and can lip-read perfectly. So perfectly that she was able to tell her classmates what the teacher was saying.
"To begin with, I found home-schooling quite hard. That was mainly down to the amount of work that the teachers set us" says Melanie. In online lessons, she uses a Bluetooth loop that sends the audio signal from the laptop directly to hear audio processors. "I can understand the teachers better like that." In time, Melanie noticed that teaching via MS Teams was becoming easier and easier for her, even when there was a lot of talking. "The video gives me an image of the mouth: it helps me with listening."
Sophie, who attend the 6th upper grade class of an international school near Vienna in which lessons are delivered in English, also uses technical and human support. The 16-year-old has also been fitted bilaterally with cochlea implants since early childhood. Her teachers, especially her form tutor, help her with tips and tricks. Sophie praises her form tutor. "My form tutor wrote subtitles for all the learning videos in his subjects. He also showed me how I can show the subtitles during the video conferences". She continues: "Usually when I am talking to people, I read their lips. But the picture is often blurred or delayed in video conferencing, so this is no help. That´s why my mum sometimes sits next to me during the video conference. If I miss something, she or my classmates explain it to me again afterwards", says Sophie, grateful for this help from family, teachers and classmates.
Supportive Technology and Good Sound
Automatic subtitling and transcript creation of video-conferences and also the ability to record online meetings to be able to watch them again at leisure are functions that remove barriers for hearing-impaired people and make their lives easier, because a clear acoustic signal is far from a reality even in our advanced virtual meetings world.
Technician Geoff Ball, inventor of the Vibrant Soundbridge, also thinks that good microphones are extremely important along with all these assistance functions. He as well hears using two implants and uses technical aids in his working life, in which personal discussions have had to give way to virtual meetings. "Good sound quality is more important than ever now that so many people are working from home."
Masks & Social Distance
Apart from the virtual world, other obstacles have crept into the lives of normally hearing and hearing-impaired people with Covid-19: the social distance and the protective masks. If the social distance of at least one metre and the mouth-nose protection are an unpleasant side-effect for people with good hearing, they are often constitute a considerable obstacle for the hearing-impaired. The image of the mouth of the person they are talking to, which often forms a point of reference for a CI user, disappears completely behind the mask. Only the eyes give an indication of the other person's mood. That is only a slight help to CI-user Geoff. "My implants have been a great help to me over the years. I have always been able to understand the checkout staff at the supermarket, but with the required distance and the mask, I don't just hear the sound quieter, it is also muffled, less clear. And as I have been conditioned for over 50 years to stepping closer to the person I am talking to in order to understand them better, that is bound to be my downfall because I don't maintain the minimum distance", speculates Geoff with a grin. He continues seriously, "you would not believe how much one and a half meter affects understanding." Despite all the challenges, Geoff is happy to have his hearing implants, because otherwise communication would be reduced to gestures, mimes and eyes.
Teenagers Melanie and Sophie see it similarly. They have to concentrate harder to understand people with masks too. At the BIG school centre in Vienna, the Bundesinstitut für Gehörlosenbildung [Federal Institute for Education of the Deaf], at which deaf, hearing impaired and hearing children are taught, a compromise solution has been found. When face-to-face teaching starts again, the teachers and students will receive transparent visors made at the BIG, to keep the facial area visible.
These visors are being seen more often at doctors' surgeries, chemists and in those professions which work with the hearing impaired. And even at the baker around the corner, which also pleases people without hearing aids. They too rely, more or less consciously, on the view of the mouth.
Special Situation: Retirement Homes
One area in which the corona virus has real consequences is that of nursing and care homes. A ban on visiting was introduced early to protect this high-risk group. That largely restricted residents in their contact to the outside world to the telephone. Only a few were technically savvy enough to master the tablet, smartphone etc. and so be able to speak to relatives via video chat.
But it is not just the advanced technology that poses a problem to this age group, but often the advancing loss of hearing. And in the isolated setting of the old people's home, in which social distancing was also required inside the institution, this combination sometimes led to social isolation. Activities like cooking together, memory training or visiting the fair were suddenly no longer possible, the senior citizens were now confined to their rooms. At best, entertainment was supplied by radio and television. The care staff tried hard to look after the residents, but the hearing aid was often left ignored in the drawer.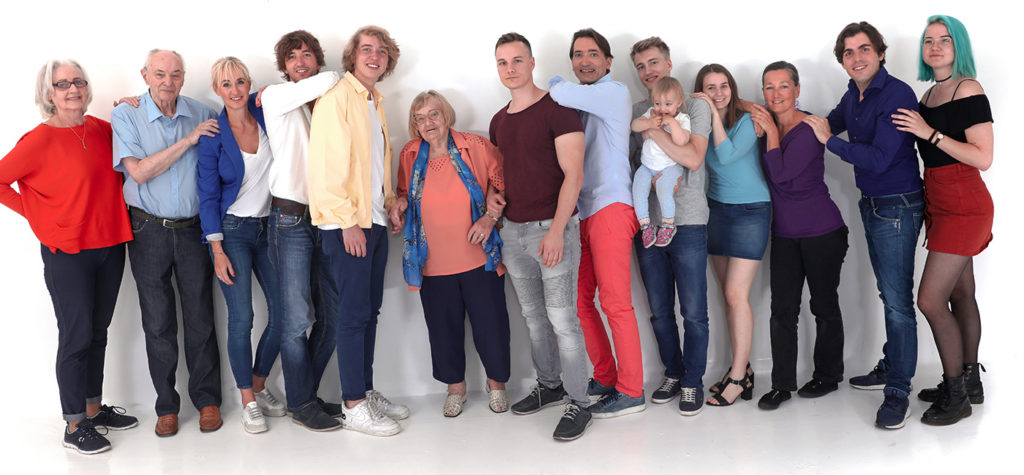 Mr. Karl, 77-year-old resident of a Vienna home for the elderly and a CI user for over 10 years, is happy to have his "little eavesdropper". He can telephone to some extent and chat from door to door with neighbours, in a safe distance, which is possible thanks to CI. The danger of social isolation during the corona visiting band was averted. As soon as visiting was allowed again, Mr. Karl arranged to meet his daughter. Out of sheer excitement at seeing her again, he promptly left his audio processor in his room. It quickly became clear that conversation with the implant would still be easier, even for the skilled lip-reader, and after a sprint back, Mr. Karl was able to devote himself fully to the conversation. "With the CI, I might have been alone, but I wasn't too lonely", he explained to his daughter. And he is looking forward to his next visit, when he will have the audio processor from the start, so that he can hear better, even at a distance.