HEARING IMPLANTS
EAS
Electro-acoustic stimulation (EAS) systems are designed for specific problems hearing high-pitched sounds and understanding speech (although low pitches can still be heard) – problems that characterize high-frequency sensorineural hearing loss. EAS stimulates the cochlea for high-pitched sounds and amplifies the low- pitched sounds by using hearing aid technology, thus enabling the user to hear the full range of sounds while preserving the still existing hearing.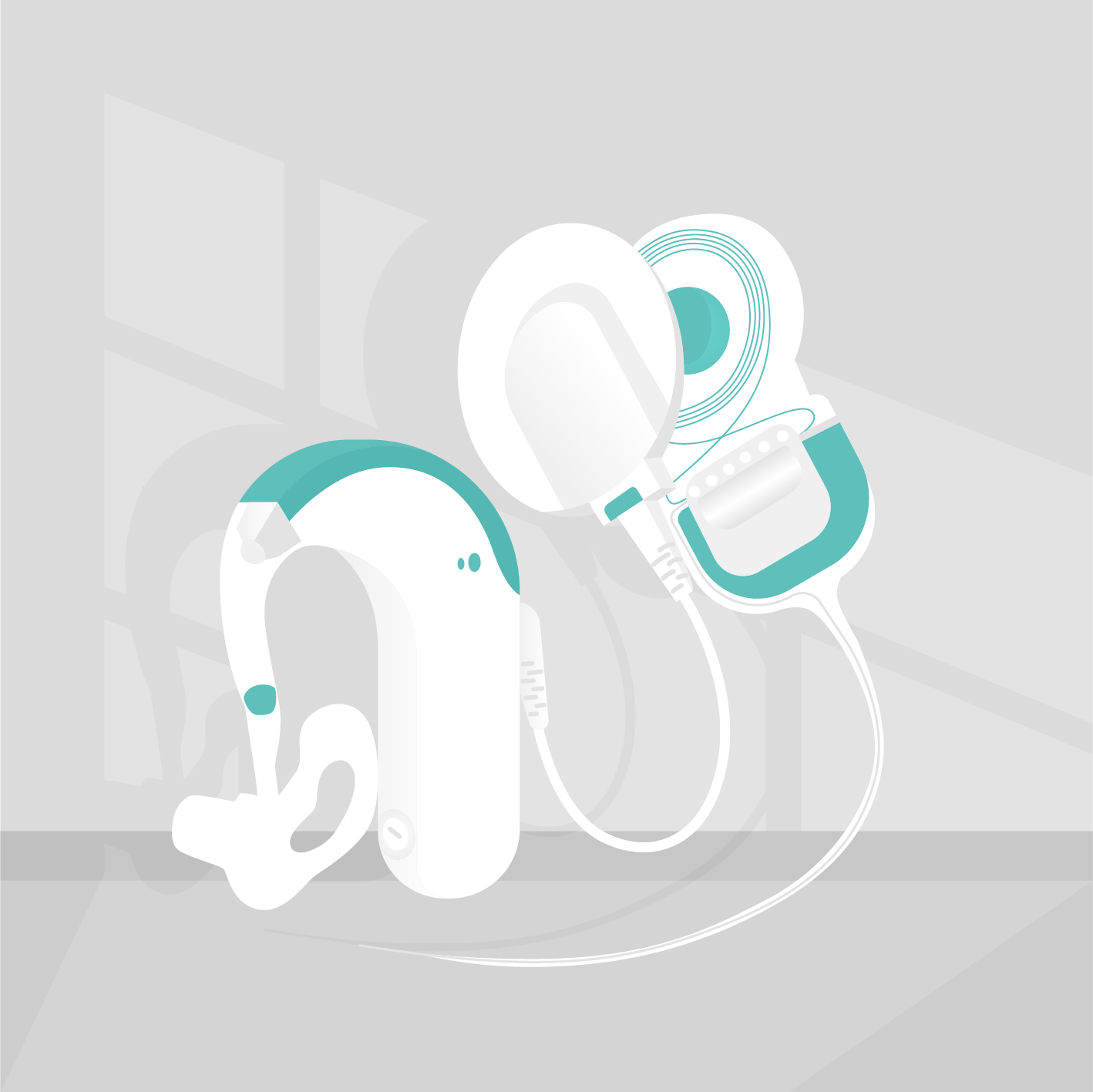 EAS systems recommendations
The cochlear implant used in MED-EL EAS systems called SYNCHRONY is an absolute favourite of our cochlear implant users!
Read fascinating stories
about EAS!
How well the school will go for children with cochlear implants depends on several factors. The persistence of the parents is one of them.

Unilaterally deaf professor supervises further development for hearing systems While university professor Dr.Florian

After a rare disease called neurofibromatoses that affected her hearing, Elena-Daniela Nistor can hear again thanks to a brainstem implant.

After health problems, mental training has not only helped Mag. Peter Kmetyko return to the top with his bike, but it has also helped him cope better with hearing problems and learn to live with his BONEBRIDGE implant.

Dr. Ruth Zöhrer studied medicine and has a PhD in biology. Today, she is involved in studies that measure, among other things, how hearing implants affect the quality of life of the CI users.

Patrick Beganovic recalls of his daughter Maja's diagnosis - profound hearing loss. Thanks to cochlear implantation at the Linz University Hospital, the family is now happy to hear Maja's first words.

We focus on the town of Bethleem at the turn of each year. However, we do not know much about life with hearing loss in Palestine.

In order to listen to music with better sound quality, Karl-Heinz Fuchs even gave up five percent speech intelligibility when setting the TEMPO+ processor.

Tahlita from South Africa spent the best day of her life right in the middle of the Corona-crisis. Her mother Bianca Birdsey explains how it happened.

Read the stories from the bilateral CI users and their personal experience and comparison of cochlear implants.

People with hearing implants often need help when they are in the hospital or in nursing home. Find out more on early and good preparation.

COVID-19 infection can impact the lives and hearing of those affected. Two people describe their experience.

US nurse Alley Mason works in the intensive care department of a clinic in Texas and is a cochlear implant user.

An insight into why binaural hearing and music complement each other, lead to better speech understanding and why together is better than alone.

Brigitte is so satisfied with her cochlear implant that she now wants one for her other ear.  It was not always like this.

Sabine Weinberger-Pramendorfer is extremely satisfied cochlear implant user and wants to encourage candidates to go for it.

For seven years, 13-year-old Valentin from Austria could only hear in one ear. While his hearing loss remained undetected for a long time...