Music habits of young CI users
Music is clearly an important subject for young people: it communicates moods and feelings and helps in dealing with these. Moreover, it is also a cultural means of expression, it defines the identities of groups and can help in differentiating oneself from others. But can music also fulfil this role for young CI users? Gehört.Gelesen wanted to find this out, so we surveyed some users from teenagers to young adults about their music habits.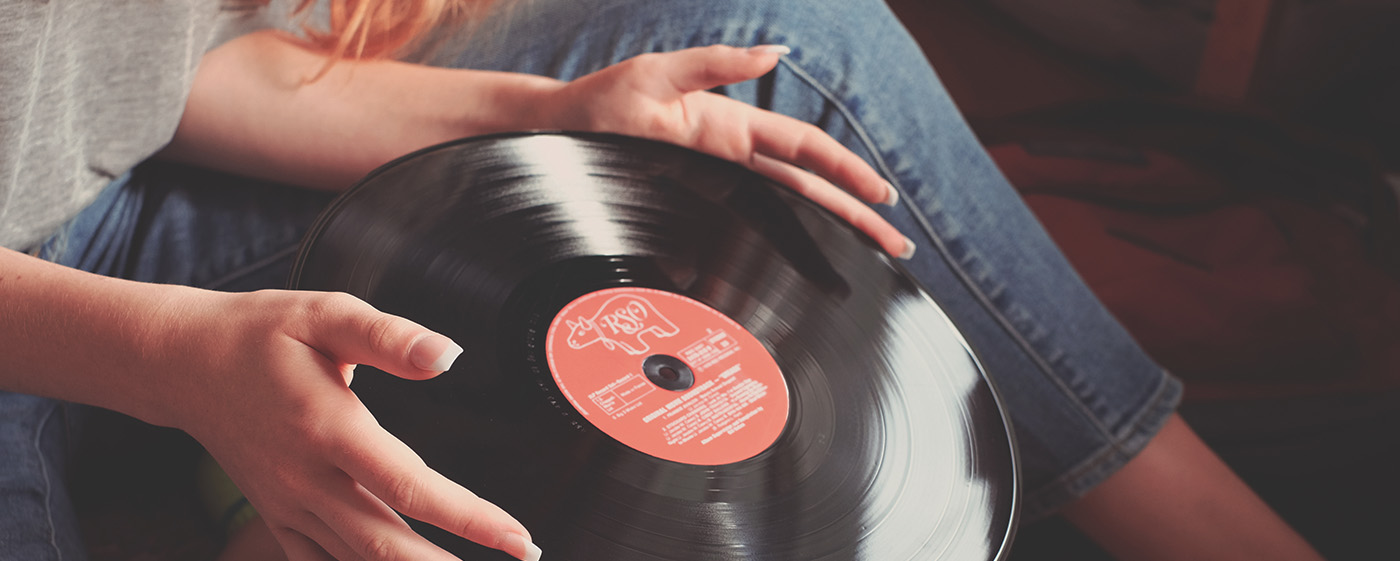 Better mood with music
15-year-old Sophie Adzic has used a CI since before her second birthday. She is a student at the International High School Herzogberg in Perchtoldsdorf.
I used to play piano and flute and I took singing lessons. However, with time, I have noticed that I hear the notes completely differently as people with normal hearing, especially in singing. Because of that, I lost the confidence to sing in front of others.
But I listen to music every morning to wake up properly and because the music then usually puts me in a better mood. My favourite type of music is pop music, my favourite artists are Katy Perry, Pink, Ed Sheeran and Demi Lovato. Usually, I listen via the loudspeaker function of my phone or laptop, I only use headphones on the train. Background music in pubs and restaurants has never really bothered me before, or only when it has also bothered everyone else.
Music all the time
19-year-old Emil Valenta graduated last year from a mainstream AHS [General High School] in the Döbling area of Vienna. His friends are nearly all normal-hearing and he has been hearing via a CI since the age of ten.
I listen to music every day, hip-hop, English and German rap and of course the charts – like everyone else. I usually look for new songs on the local train, when I concentrate on music. Otherwise, I very often have music on in the background when I am getting ready in the morning or when I am cooking.
I prefer to listen via loudspeakers, but if my parents are at home or when I am going somewhere on the street, I use headphones. And now and again I go to concerts. I once started to learn guitar, but I soon realised I didn't have enough ambition to practise.
Funnily enough, music in the background doesn't bother me at all - or only when it has also bothered everyone else as well.
Music – a broad spectrum
21-year-old Oliver Suchanek is currently training as a network technician. He also like photography and is involved in drama with Poetry Slams. He received his CIs at two and seven years old.
I listen to six to seven hours of music every day, always in the background: when I am on the move, when I am studying, cooking, in the evening before I go to bed. My favourite music is songs from the shows and classical music, although I also like indie rock, metal, rock alternative punk and much more. Whenever I can, I go to concerts or to musicals in the theatre. From time to time I listen to music on my phone or laptop – via the Spotify app and my teleloop.
I played guitar myself for six years and a bit of piano. I recently started to learn to play the ukulele. And I sing, whenever I can, even if it sometimes sounds off-key– but I sing with joy.
Music as background ambience in pubs often bothers me though: there is no problem if I am with up to two people in a cafe. But if there are more than this, I struggle with the noise level in the background.
Music for Relaxation and Processing
27-year-old Florim Mehmeti received his two cochlear implants at the ages of four and eight. They help him to overcome the challenges of other limitations in everyday life. His mother describes his love for music:
Florim likes to listen to CDs of various genres of music. To our chagrin, he always listens to only one CD over a long period of time and via the loudspeaker – he doesn't like headphones at all. But music is very important for Florim.
First thing in the morning after getting up, it gets him in the mood for the day and passes his waiting time for the transport service. When he comes home again from the workshop in the afternoon, he relaxes with music. It also helps him to process emotional experiences: if, for example, he has had a visitor from Montenegro, Florim listens to Albanian music for a while. But even if he is not actively listening to music, background music doesn't bother him.
Florim likes to sing along to disco music. His absolute karaoke favourite is Mamma Mia. He also likes to play instruments, both with rhythm instruments and the keyboard, guitar or flute. He likes to hear a note and then change this note. He has even played with the band supported by "Integration Wien" [Integration Vienna].