Inclusion with a cochlear implant
How well the school and inclusion will go for children with cochlear implants depends on several factors. The persistence of the parents is one of them.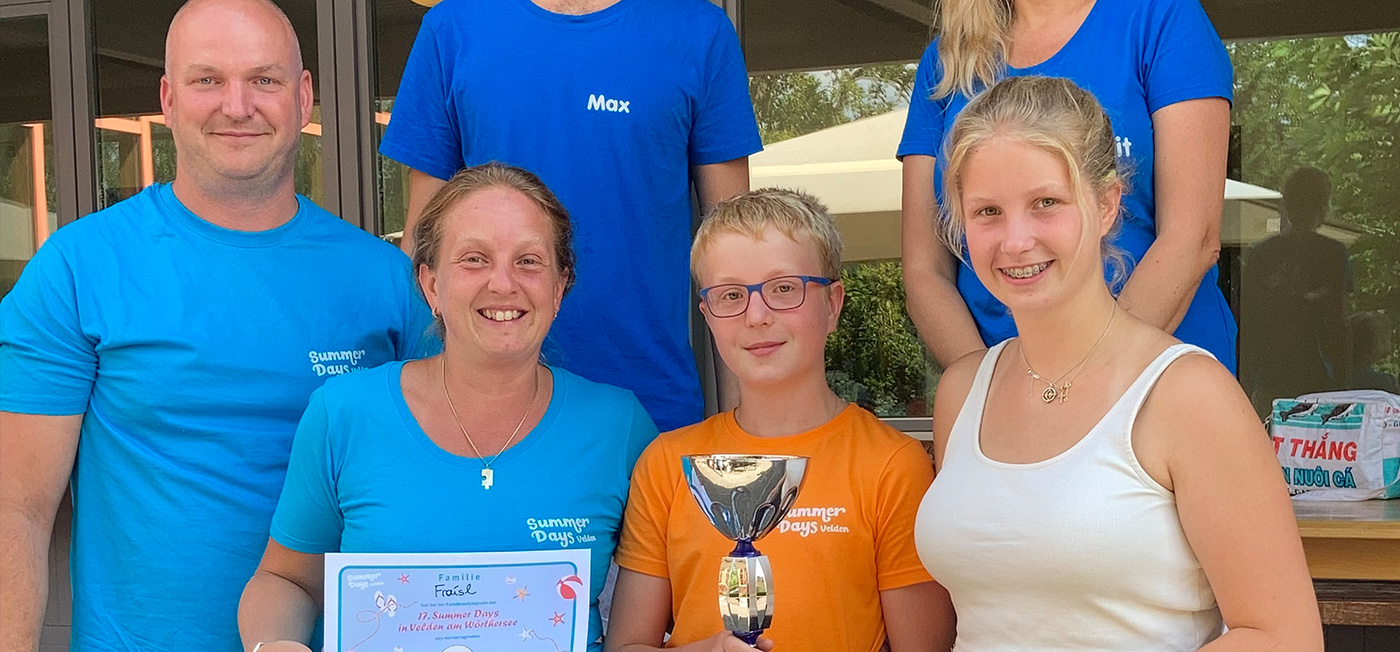 Melanie Fraisl is a cheerful, self-confident 15-year-old who knows what she wants. The girl from Austria attends the Higher School for Social management (HLS) in Langenlois and would like to study psychology and sign language interpreting. This might be an obvious career choice for the young lady, who has been bilaterally fitted with cochlear implants since early childhood.
However, it wasn't always certain that Melanie will attend a secondary school. At the beginning of her school years, her parents Karina and Markus had to convince the community representatives to admit their daughter to regular elementary school and not to special school, as they originally intended.
Together with an audiologist, who was consulting the family, it was possible to convince the other side of Melanie´s age-appropriate development. She was given a chance to attend a regular school.
"Don't be discouraged and intimidated, stand up for your child and fight! Stand by your convictions, don't let them talk you out of it", Melanie´s father advises all parents in a similar situation. " Also involve a neutral person who can provide an expert assessment of the needs and abilities of children with cochlear implants."
Secondary school with a CI
Their struggle continued after elementary school. Educating the faculty about the CI and its limitations did not change much in understanding Melanie´s challenges. For the first two years, she had to participate in listening comprehension exercises in English class just like her normal-hearing classmates. Only after intense discussions with the teacher was she allowed to read along with the texts she heard.
"We didn't want to put a spotlight on her deafness and didn't want any special treatment for her, just to compensate for disadvantages in certain situations" her mother recalls.
Happiness in the new school
At school that she has chosen afterwards, a student with CI who already attended HLS Langenlois had paved the way for her. The teachers knew how to deal with students with hearing impairment and willingly cooperated. All teachers used the FM system that the family bought for that purpose, without discussion.
The director pointed out to Melanie the possibility to use extra lessons in certain subjects and to learn sign language as a second foreign language. And she gladly took advantage of these offers.
The family advises other affected people: "Children with CIs do not have many special rights, but parents have to fight for these diplomatically from the very beginning. Afterwards, it gets much more difficult. Due to the lack of uniform guidelines throughout Austria, affected parents are dependent on the good will of the school management and teaching staff anyway."
The new beginning at HLS also turned out well on the part of her classmates. The CI aroused the interest of the young people and their parents. No one denied her place in the front row, and thanks to the prevailing discipline, the noise level was also bearable.
At boarding school, where Melanie lives during the week, the teachers not only make sure that the children do their homework, but also that they get up on time – especially Melanie.
Melanie feels completely comfortable at HLS and she is accepted just as she is. She doesn't feel excluded when she has to ask something. No more discussion about disability compensation, which are a given for deaf and hard-of-hearing people.  And no more fighting. Instead, there is a willingness to consider special needs and make the most out of them. That is what real inclusion looks like – and how schools can succeed!