MED-EL Vienna celebrates its 30th anniversary this year. gehört.gelesen spoke with DI Ewald Thurner, Area Manager Vienna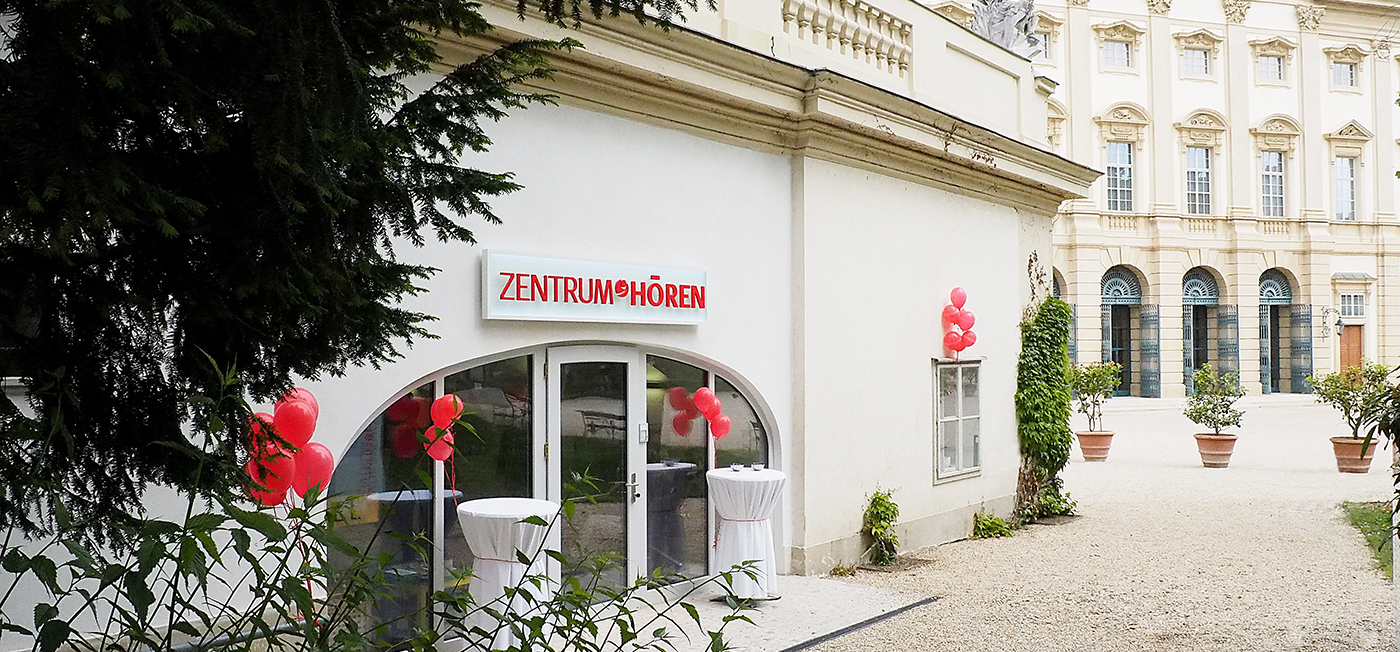 The first cochlear implantation in Vienna took place on December 16, 1977. How did MED-EL Vienna come to be founded more than 15 years later?
Doz. DI Dr. Ingeborg Hochmair, then Ingeborg Desoyer, and Prof. Dr. Erwin Hochmair were both working at the Institute for General Electronics at the Vienna University of Technology. There, together with Prof. Dr. Kurt Burian of the Medical University of Vienna, they developed the first multi-channel, microelectronic cochlear implant, which was implanted for the first time in 1977. Soon after, Erwin Hochmair received a call from the University of Innsbruck. The Hochmair couple moved to Tyrol and founded the MED-EL company in Innsbruck in 1989.
In 1993, exactly 30 years ago, the CI team at the University Hospital Vienna was re-formed with today's Primar Prof. Dr. Wolfgang Gstöttner and Prof. Dr. Wolf-Dieter Baumgartner. The ambition of the scientific team was to further advance research on cochlear implantation. This and Vienna's excellent central location prompted MED-EL to establish a branch office in Vienna. I became the clinical technician responsible for business there, and our office was located at Simmeringer Hauptstraße 111.
Taking on this task: was it the right decision?
Except for my "yes" to my wife, it was the right thing to do in my life!
Already during my studies of electrical engineering at the Vienna University of Technology it became clear to me that I would like to steer my professional career in the direction of medical technology.
By chance, no it was serendipity, I read a "small advertisement" of a then unknown company (just ten people were employed!). The rest went quickly. After visiting the MED-EL company in Innsbruck, whose electrifying products and people I was allowed to get to know there, I quickly and with conviction moved from the east of Austria to this Tyrolean company in the west.
It was clear to me early on that I would study either engineering or medicine. Today, I am sure that the decision to study electrical engineering and MED-EL was good and right. In my new job, I found a sense of purpose, sustainability, a life-enhancing service to people, and colleagues with strong characters who are friendly and always straightforwardly honest.
What were the most important milestones in these 30 years?
We started in 1994 with the COMBI 40 implant. But that already caused a great stir in 1993: The completely new coding strategy was tested in advance by users from InnerAid. This was a U.S. CI system in which the audio processor was connected percutaneously, i.e. through the skin with a plug, to a very simple implant - similar to the way bone conduction implants from some manufacturers are still used today.
At the time, this was practical because users of InnerAid systems were the first to try the CIS strategy developed by U.S. professor Dr. Blake S. Wilson: The auditory nerve was stimulated with more than 800 pulses per second per channel! These InnerAid users demonstrated speech understanding far beyond anything previously known with the new coding strategy implemented by MED-EL.
At the HNO University Clinic in Vienna, there was a patient named Josef K. He had suffered a bone fracture through both cochleae in an accident, causing him to suddenly lose his hearing. He was the first CI candidate to have the new COMBI 40 with CIS strategy implanted by Prof. Gstöttner and Prof. Baumgartner in Vienna in April 1994. During activation, Prof. Baumgartner asked, well accented and slowly, "Mr. Josef K., can you understand me?" He answered spontaneously and visibly astonished: "Yea, course I understand you. That's why you operated on me!" (in German: "Ja freilich versteh´ i´ Ihna. Ihr habt's mi jo deswegen operiert!") This spontaneous speech understanding with CI was a sensation at that time.
With the introduction of this new technology, the demand for cochlear implants increased dramatically. As a result, in my first years at MED-EL, I was traveling all over the world, visiting clinics and patients.
This almost coincided with the opening of MED-EL's Vienna office. Have there been other milestones since then?
The new COMBI 40 implant was a real hit. The second big hit followed just two years later with the greatly improved COMBI 40+ implant. Our competitors were still working through the unbelievable success of the COMBI 40 implant, and we were already following up with the next generation. With the COMBI 40+, we were able to increase to twelve channels and a total of 18,000 pulses. 50 percent higher technical performance! We believed in this technology and our team was very dynamic, which is why we implemented it so quickly. And the results proved us right!
Next came the introduction of the first BTE processor with the fast CIS strategy. This was the first speech processor to move from a pocket processor format to a behind-the-ear format! The TEMPO+ was launched in New York in 1999. Other technological developments followed regularly. Of course, all of them came from our development department in Innsbruck. However, they have been milestones for our Vienna branch as well. They give us the necessary tailwind for our work.
Apart from new technologies, do you also look back on other important steps?
The first scientific publication in 1997 by Prof. Gstöttner and Prof. Baumgartner, which proved that the apex of the cochlea, the tip of the cochlea in the inner ear, is crucial for hearing, was certainly very important.
On the other hand, the first patient-oriented office in Vienna was also very important. I quickly realized I needed to be closer to the patients. I could do that best with a location close to the clinic. With the office at Währinger Straße 6, we succeeded for the first time in even offering CI fittings on site.
Since then, our customers have been coming in and out of our office. We value the contact to the individual users and like to maintain the contact to the self-help groups. Especially together with the association CIA - Cochlea Implantat Austria, we would like to be available for users and affected people: to inform honestly and openly and to accompany reliably. For example, at the annual Summer Days of the CIA. We learn there, get insights into the emotional world of parents of implanted children and see the fantastic developments of the CI children directly - year after year. I really enjoy being there - we learn from each other while playing and having fun together. I think this closeness to users is what distinguishes us here at MED-EL Vienna.
Do CI users still come directly to your office?
A few years ago, direct patient care could no longer be integrated into our daily office routine. As a consequence, we opened the ZENTRUM HÖREN in Fürstengasse in 2016. There, users can find logopedic support in addition to advice, technical service and fittings. In this way, we were able to maintain customer proximity and even expand customer service in the process.
That's another nice thing about MED-EL: We consistently act logically. And we live equally with our customers, with our users. As a result, we know what our products can do - but also where we reach the limits. This close listening to the results of our users is what differentiates us.
Is logic such an important trait at MED-EL?
Yes, logically! We are a high-tech company!
Basically, we look for the better way through broad studies, thereby trying to find the small advantage or the small improvement. Through these many individual steps, this logically leads to hearing and comfort improvements for our users.
The development team and company management think strictly rationally. As I mentioned at the beginning, I come from the Vienna University of Technology. Technicians love logical decisions. Only when two options are logically considered to be completely equivalent can emotion be the final decider. With this strategy, we have developed our implant system to its current state, always on the basis of scientific results.
However, this has also caused us marketing problems, e.g. twelve electrodes are more difficult to market than 20, but if it is physiologically better and makes sense to use twelve pairs of electrodes, then we stick with it. This consistency has ensured that we could and can continue to develop.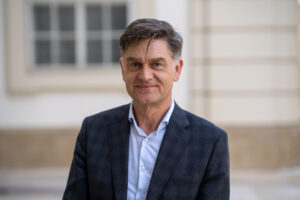 "I found my new role to be meaningful, sustainable and a life-enhancing service to people."
©Philipp Hicker
How did the Vienna branch office for servicing local customers then become the Vienna area?
I originally started as a technician. So I wasn't just looking after clinics and patients in Vienna - as I mentioned, I was on the road worldwide as a technician right from the start.
I quickly realized that I didn't really need a separately managed sales department. I abolished the term salesperson for us. I am convinced that if the usefulness of the implant is proven, if everything works reliably and well during the operations, if we as technicians provide good support and the users hear well with the implant - then the next patient will also come to us.
Due to our honest, straightforward, present way of working with clinicians and therapists, coupled with the strictly scientifically controlled development, we enjoy high credibility as a company. This is the background for the expansion of the "Area Thurner", as it is still called in our company, starting from Vienna. Today, this includes not only Austria but also Central East Europe countries (CEE) and individual countries beyond.
Today, MED-EL offers a broad product portfolio: Cochlear Implants, EAS System and Brainstem Implant, VIBRANT SOUNDBRIDGE and BONEBRIDGE. The implant-free ADHEAR is celebrating its fifth birthday this year, and there are even passive middle ear implants from MED-EL.
An ENT surgeon friend once said to me, "Otology used to be a rather boring part of medicine with only minor surgery. Fine manual work, but without significant innovations. Then came MED-EL; since then it has really taken off."
I see the current trendsetter in the OTOPLAN planning software. It shows that a good start for future CI users begins in the operating room. Individualization, i.e., pre-planning with patient-specific data, is only possible when surgeons use OTOPLAN to see before surgery how an implant can be optimally inserted and, above all, where the CI electrode will ultimately be located. Other features play into this and go hand in hand for the optimal fitting procedure.
Technical features such as FineHearing coding, coverage of the entire cochlea and the atraumatic nature of the electrode are valuable MED-EL unique selling points.
Nonetheless, the passive hearing implants are also fantastic: they can restore the patient's hearing from one day to the next! Without fitting, without anything; provided, of course, that the hearing loss is as indicated.
What surprises do you have in store for the future?
What comes from MED-EL is rarely surprising in professional circles. As I said, we always take logical steps. In this sense, I am looking forward to the coming small innovative steps, which in sum will move great things for our users, according to our motto: "Innovation by Tradition". I look forward to even greater surgical precision supported by MED-EL technology. I am thinking of a saying by Prof. Jan Helms from Germany: "It may be that as a very experienced surgeon you can do "more". But one may only teach what can later be performed safely and precisely by my students today." This safety in execution is being advanced with OTOPLAN, the HEARO surgical robot and other such devices.
We will become more precise, we will become even more reliable, we will continue to surprise with new technical features - BUT: I am especially happy for the children we are caring for today, because they will grow up in the hearing world and will be allowed to live with all their senses.
By the way, the highlight of 2022 for me was when a CI user taught me how to play the button harmonica! Thank you Heinz!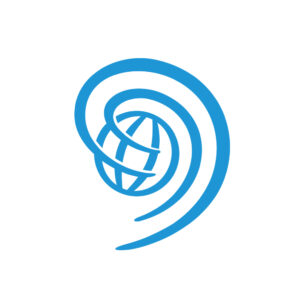 World Hearing Day (or International Ear Care Day) is a worldwide day of action with which the World Health Organization (WHO), together with national partners, draws global attention to the prevention and care of hearing loss and to the importance of hearing and its preservation.
MED-EL makes a mark internationally every year on this special day, as according to the WHO, 1.5 billion people worldwide are currently affected by hearing loss, and the number is growing rapidly. In Austria, around March 3, this topic is given attention in numerous media through various channels.
So keep your ears and eyes open and don't miss any of the exciting contributions on the important topic of hearing, which the WHO is presenting this year under the motto "Hearing and hearing care for all! Let's make it a reality!