Všechny novinky o sluchových implantátech z Rakouska!
Navzdory ekonomickým problémům způsobeným koronavirem představila rakouská společnost MED-EL v roce 2020 mnoho inovací v oblasti sluchových implantátů. MED-EL slibuje i do budoucna sluchové systémy pro nejvyšší nároky.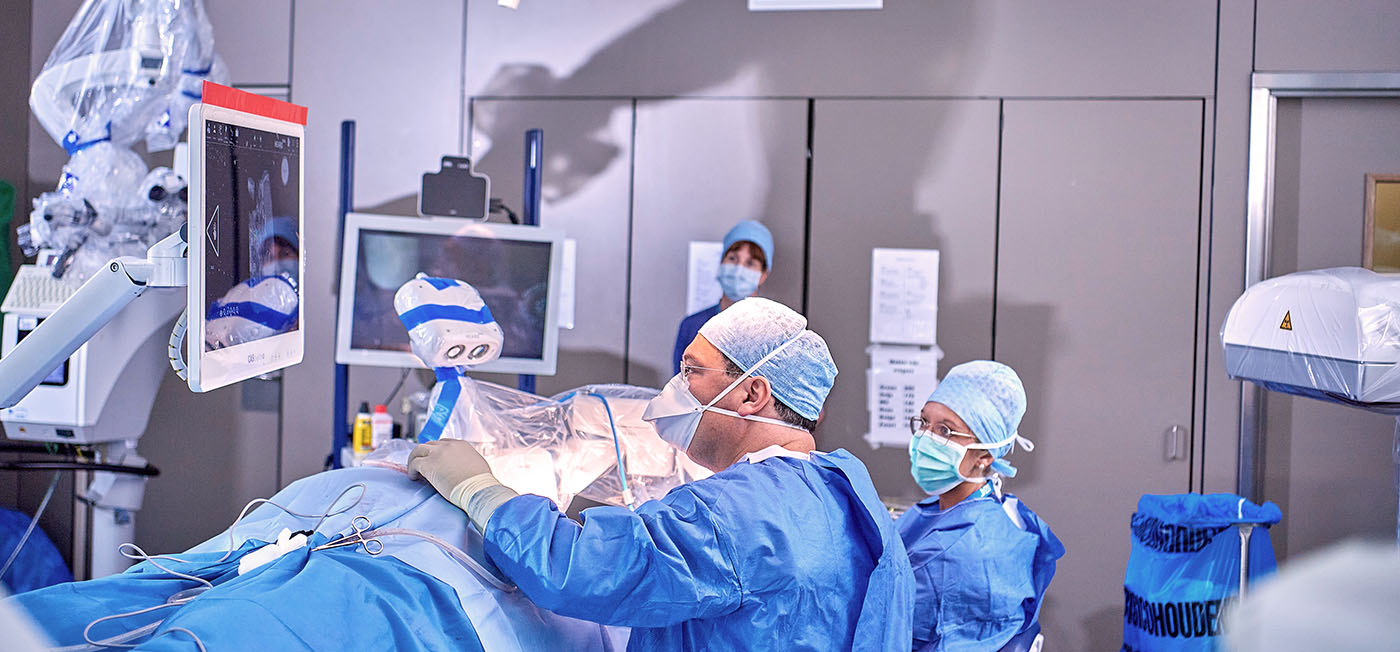 Much to do for new innovations in hearing implants
"Of the 30 years of our existence, since we appointed the first employees, every year has been different. But this year has of course been particularly unusual", began Dr. Ingeborg Hochmair in November 2020 a greeting message to the ENT community. Hochmair is the founder and Director of MED-EL, the Austrian hearing implant manufacturer. Work in development and production in the Innsbruck headquarters is always continued despite the Covid-19 pandemic, thereby ensuring the support of the many users and clinics around the world. "We did not put anybody onto short-time working– we had a lot to do."
The completion of development projects on time in the past years happened thanks to the particularly great team effort by both the employees and the cooperating clinics and institutes. So, it was satisfying to look back on a year of challenges, enhanced further by an optimistic outlook to the future.
Many new innovations – open without interruption
Some implant companies had to inform their customers by a circular letter that they were having to temporarily close their customer offices. MED-EL Austria, though, announced even in the first lockdown that they were considered a medically important provision area and would continue to discharge this responsibility to all their customers in adherence to appropriate safety measures.
Operations were maintained continuously in the central office in Innsbruck too. "That has made it possible for us to introduce a range of new products and solutions this year, that is, a lot of new innovations." These include the audio-processors SAMBA 2 and RONDO 3, the associated programming software and many accessory parts for implant users and surgeons. The areas of Remote Care and Digitalisation did not just become urgent because of the pandemic, they were brought forward especially quickly. "I think it paid off that we were not looking at short-term profits, but that this year too we have done a lot of work."
"I am very happy that our team has been so successful!", beamed CEO Hochmair towards the end of the address. She left two reports unmentioned, in which a lot of energy was also invested in 2020, despite the pandemic: Research and Social Engagement.
Responsible hearing implant manufacturer– social engagement
"With the Hearing Healthcare Service, the company is improving the living conditions for hearing-impaired people on the Ivory Coast and Bangladesh", was the judgment of the panel for the TRIGOS-Award on the MED-EL project for diagnosis and rehabilitation of the hearing impaired, and training and further training of local specialists as an example of "Best Practice".
The prize for responsible and sustainable business has been awarded since 2004 jointly by Caritas, industrial associations, The Red Cross, respACT, Environmental Governing Body. 166 initiatives were submitted in 2020 for one of the six categories of the TRIGOS awards; the Jury declared MED-EL the winner in the International Engagement category for its "excellently designed and established project that … improves the quality of life as well as social inclusion".
The future of hearing implants– continuous further development
The specialist press recently reported the world's first use of a fully implantable cochlear implant in Belgium. The so-called TICI is thus at the start of its development. MED-EL Chief Developer Hochmair explains the motivation for that: "Our cochlear implants have helped hundreds of thousands of people worldwide to overcome hearing losses and increase their quality of life. Many users have expressed their wish for a CI that works without external components, that is invisible and that can also be worn when sleeping." However, it could still take years before this implant type is generally available.
Further, a joint research project by the Medical University Paracelsus PMU in Salzburg, the German "Hannover Medical School" and MED-EL is in its early stages. This project is an investigation whether human umbilical cell particles can accelerate the healing process after cochlear implantation and help to avoid various complications.
Another new development gained CE-certification in 2020: the first CI operation robot HEARO1. With certification, this joint development by MED-EL and the Swiss company CAScination is now available to all experienced CI centres. "Primarily, the HEARO process enables surgeons to open a minimally invasive access to the cochlear and take the ideal path to complete introduction of atraumatic electrode supports into the cochlear. This atraumatic access helps to protect the sensitive structures of the cochlear", says MED-EL boss Hochmair.
The end of MED-EL CEO Hochmair's message sounded promising: "There will be even more innovations in hearing implants in the next few years."
You can find out more about all the new innovations from the Austrian hearing implant manufacturer at www.medel.com.