With a cochlear implant in different time epochs
As Octavia Carnuntina, she deals with different historical period in her role-play games, as a costume dresser and in Playmobile theater. As Andrea Höller, she usually travels around Great Britain, with her two cochlear implants.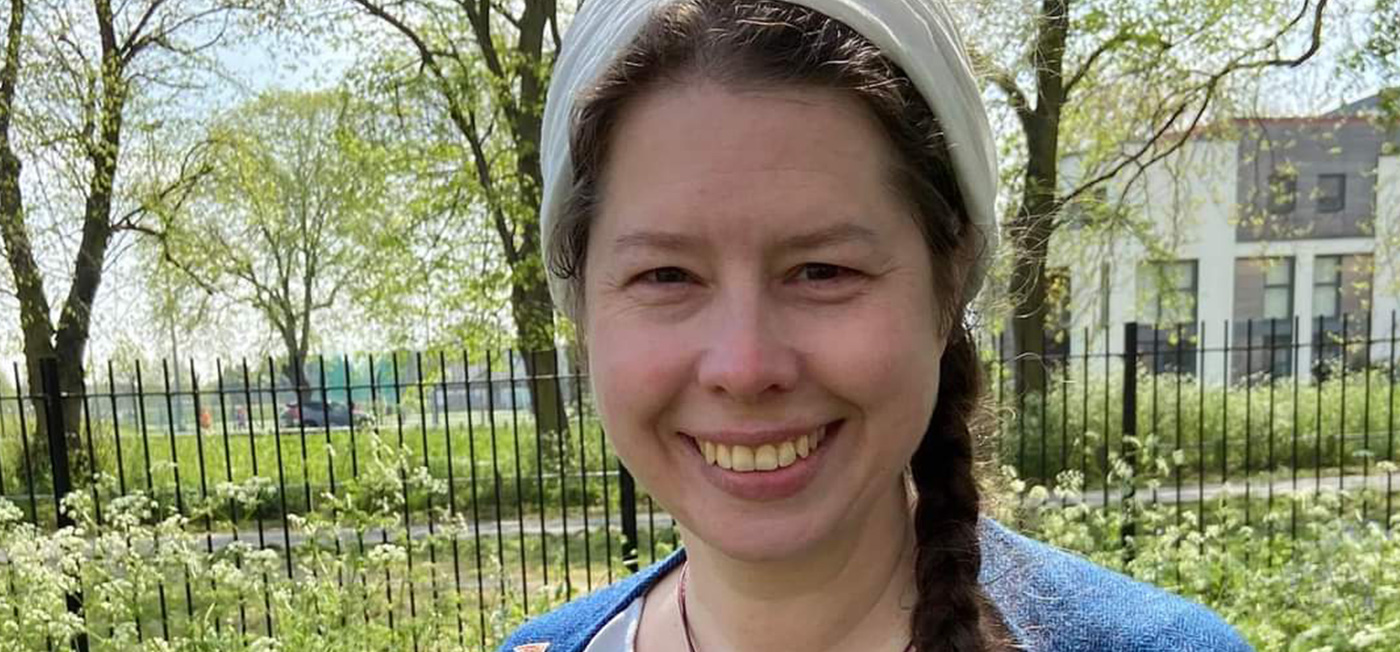 I am attracted to the English lifestyle. The people there are so friendly and especially helpful towards people with disabilities. Many bus drivers know the basics of sign language. In the Covid era, one bookstore chain posted a notice at the checkout counter asking hearing-impaired customers to take off their masks for better communication!
Now I started to time travel in the UK as well, especially to the Roman era.
Is communication in English a particular challenge with hearing impairment?
For me, it was no problem to communicate in English, even before the implantation. But it is much easier with a CI. If problems still arise, I write down the things that I want to say, and the problem is immediately solved.
There are different English dialects in the UK. For example, my boyfriend speaks in Essex dialect but he usually makes an effort to use "King´s English" when he talks to me, so that I can better understand him.
Are your hearing loss or your hearing devices sometimes a problem during your travels?
It is a problem when I don't understand loudspeaker announcements at the train station or airports. But if I notice something unusual, I ask a person next to me or someone from the staff.
You were not able to travel for some time. Do you have any tips on how to counteract the desire to travel during those phases?
I was taking care of my mother in the nursing home, so my head didn't want to go far away from her. During this time, I changed, as traveling no longer gave me pleasure. But ever since I met my boyfriend from England, I only want to go to England, which always attracted me.
You should always consider what you´re looking for when you travel: Insta motifs or personal fulfillment. And there is nothing wrong with driving around your own country – it is often less stressful than traveling to far away places.
Useful tips for safe traveling with a cochlear implant!