The alpinist with a cochlear implant
A 41-year-old Andreas Sondergeld was implanted with a CI on one side at the age of 26. He uses a hearing aid on the other ear. This passionate alpinist and ski tourer often visits rough terrains.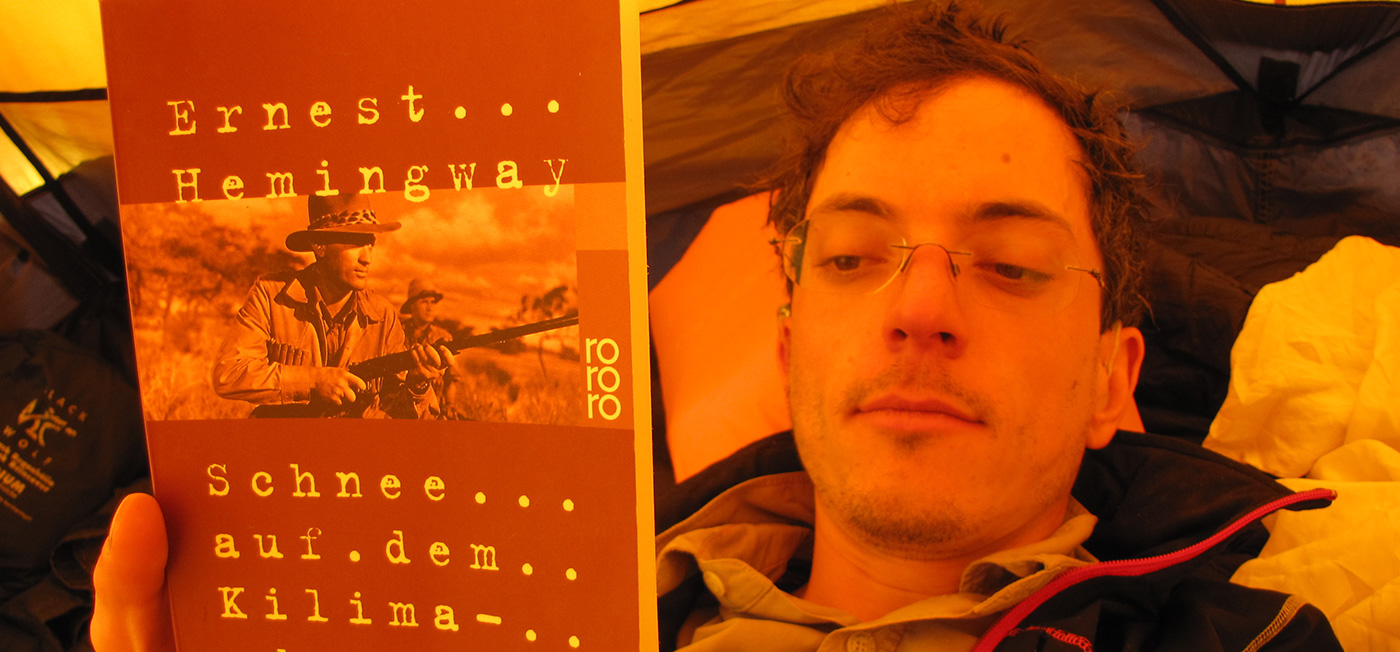 In 2014, the winter started with hardly any snow and there was little hope left for the ski season. Thus, I spontaneously decided to sign up for a trip to Kilimanjaro, three weeks before departure. Africa has always been attractive to me, and I wanted to find out if this mountain was doable for me as a climber from a standing start. I also liked the fact that we did safari before and afterwards. When I am in a different culture, I don't want to spend time only on the mountain.
Back in 2016, I did a multi-day husky sled trip in Finland, north of the Arctic Circle where we steered the sleds ourselves. We stayed in mountain huts in the middle of the wilderness.
After that, I got married and had two daughters. As a results, my life priorities have changed and now I enjoy spending time with my family more.
How did you prepare your hearing devices for such demanding tours?
For the Kilimanjaro trip, I checked in advance with MED-EL, the manufacturer of my cochlear implant. I asked them if the altitude could be a problem and they gave me green light. I was worried if I would have enough batteries, so I took significantly more batteries than necessary, to be on the safe side.
If I sweat a lot, I dry the hearing systems off in between. When it´s cold, I wear a hat anyway. This way, the batteries suffer practically no loss in performance due to change of body temperature or heat. And CI holds surprisingly well on my head even while climbing – which was my biggest concern at the beginning.
Is communication on such tours more difficult with a CI?
Not on Kilimanjaro, as the group always has to stay together. But it is more challenging in rope teams and on high altitude tours. On glacier tours, the rope spacing is manageable at seven to twelve meters, while during climbing, the rope spacing can go up to 50 meters. Even for those with normal hearing, such distances can be challenging for normal communication, especially when the winds are strong. In those situations, it is really important to trust your partner and to consider alternatives in advance and that way prevent unsafe situations.
If I forget the vibrating alarm clock at home, I let my climbing partners wake me up. And when my tired climbing partners complain about snoring at breakfast, I have to grin inside.
What does traveling mean to you?
Traveling means time out, a change of perspective, experiencing new cultures, relaxation and recreation. Now our two daughters are big enough for a trip! We want to take our first, big family vacation this summer. However, my three ladies have convinced me that sea and beach could also be very nice. Let´s see where the journey goes!