An Open Call for Artistic CI-youth!
WaveforMe is an artistic project dedicated to the youth with cochlear implants or hearing aids from all over the world! It was initiated and implemented last year from a Romanian team of VAR Cultural Association from Bucharest/Romania, and it will continue in 2023!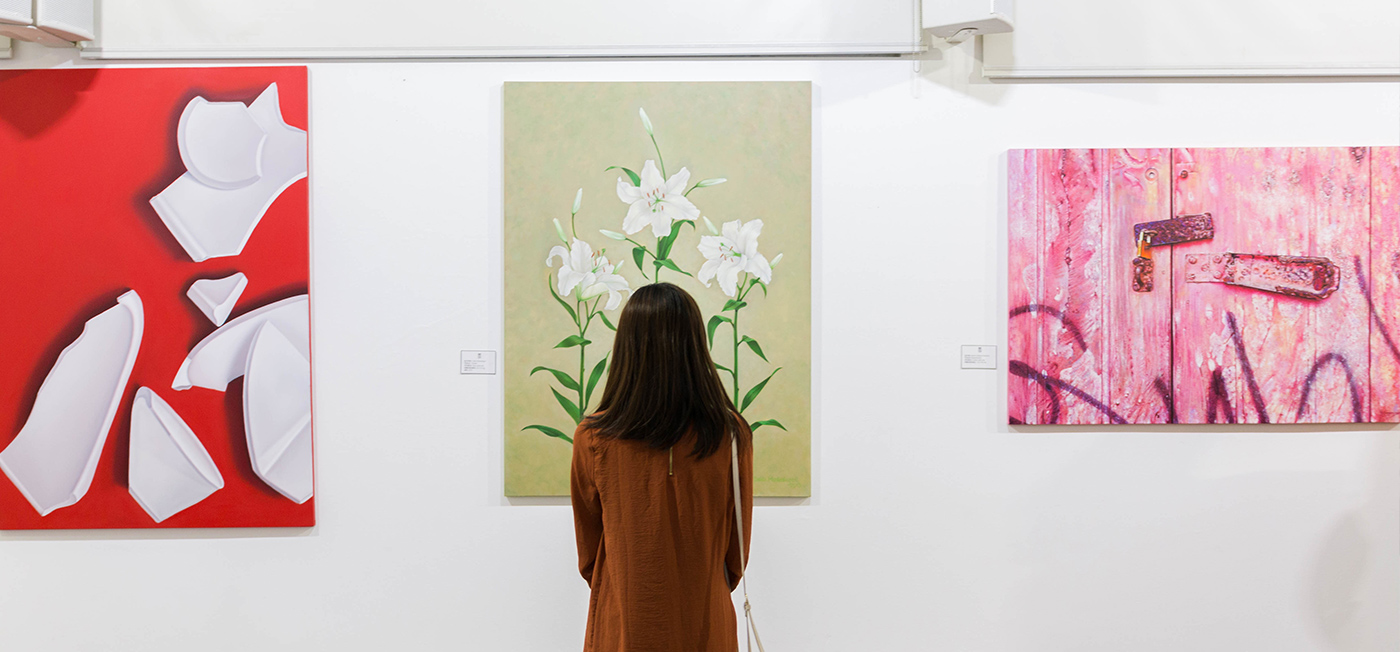 The last year´s virtual art exhibition (see more under: https://waveforme.org/en/) was very successful and brought together 40 artists aged 12-27 with hearing impairment from all over the world. The young participants united with their artistic creativity and created the unique community with the same personal aspirations of inclusion and artistic goals. They showed their works of art to the wider audience and had a chance to meet other participants as well.
And this is why the project will continue this year - with the strong desire to gather even more participants and give them a chance to join the initiative. The artworks of the young talents will be published in the virtual showrooms!
You are invited to participate if you are:
Aged 15-25
You are user of a cochlear implant or a hearing aid
You love visual arts
You want to meet and connect to the other talented young artists from different parts of the world
The selected young artists will have the opportunity to make their works of art popular free of charge, as their works will be exhibited in the international virtual gallery. You can send your drawings, paintings, collages, photography, fashion design works, sculptures, ceramic-excepting video works.
You can find more information on how to participate here: https://waveforme.org/announces/
Deadline for submitting works: February 1st, 2023.
If you are interested, you can also follow the development of the project on the social media pages: Facebook page "WaveforMe" and Instagram, waveforme.var.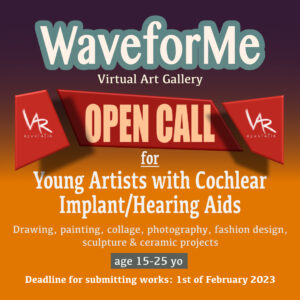 Project initiated and implemented by VAR Cultural Association
Partners: Impuls Leasing Romania, The National Association of People with Hearing Impairments from Romania- "Listen to Life", "European Federation of Parents of Children with Hearing Impaired " ( FEPEDA ), "Audiosofia" Association, "Perspectives for hearing impaired children Romania" Association, "Immigration Research Forum" (IRF), Washington D.C., "Koala Auditive and Verbal Rehabilitation" Association, Aures Foundation, B-Critic, FM Bucharest, IQads, Modernism, the magazine "Culture", Radio Romania Cultural